Episodes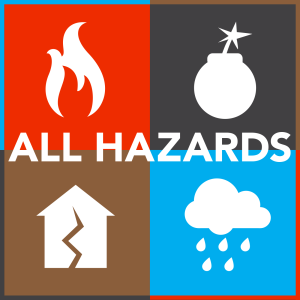 Tuesday Mar 28, 2017
Tuesday Mar 28, 2017
Ryan Arba is the branch chief for the Cal OES Earthquake and Tsunami Program.   In this episode, Ryan talks about the program, its federal partner NOAA and the focus of this year's Tsunami Preparedness Week events. 
The California Governor's Office of Emergency Services, Earthquake, Tsunami and Volcano Program is continuously researching, learning, and collaborating with science, industry, and academic experts to develop and confirm the latest, best available knowledge base to help make California's residents and visitors safer in the event of tsunamic activity. By mapping potential inundation and evacuation areas, providing assistance in response and evacuation planning, implementing outreach, education and warning signage at the coast, as well as determining ways to improve preparedness and resilience of California's ports and harbors, our staff strives to ensure everyone on the coast remains safe before, during and after the next tsunami.
Catastrophic tsunamis are rare, we may have a tendency to get complacent and think that one will never happen while we're at the beach. However, every coastline in the world is vulnerable to a tsunami. Although a tsunami cannot be prevented, you can diminish adverse impacts through community preparedness, timely warnings and effective response.​​​
 
​California's 2017 Tsunami Preparedness Week is March 27-31. On March 29, Cal OES, the California Geological Survey (CGS) and the NWS will conduct a conference call with emergency managers from counties along the coast to test several aspects of the tsunami response, including the ability of the National Tsunami Warning Center (NTWC) to send and coast emergency organizations to receive specific tsunami alert messages.
 
During the conference call, representatives from the NTWC, Cal OES and CGS will also test their ability to accurately calculate and verify information contained in draft Tsunami Evacuation Playbooks that will be used by local emergency to determine if an evacuation is necessary and, if show, for how big of an area. The test also allows emergency managers from coastal communities to confirm their ability to receive playbook-related information, test their ability to make decisions regarding evacuation, and as well as to test their abilities to communicate information to port and harbor officials as well as to test their reverse notification and other warning systems reaching people in coastal hazard areas.
Links 
http://www.caloes.ca.gov/ICESite/Pages/National-Tsunami-Preparedness-Week.aspx
http://www.caloes.ca.gov/Cal-OES-Divisions/Earthquake-Tsunami-Volcano-Programs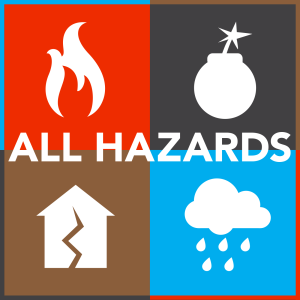 Tuesday Mar 14, 2017
Tuesday Mar 14, 2017
Guest: Ray Ortega; ThePodcastersStudio.com; RayOrtega.com;
Ray Ortega is the host of The Podcasters' Studio and Podcasters' Roundtable … both shows are podcasts about podcasting.
He launched his first podcast in 2007 which was called Produce Picker Podcast.
In 2009, he created The Podcasters' Studio to share what he had learned while producing his first podcast and to teach himself audio-only podcast production.  Podcasting quickly became a full-time hobby and eventually his job – more accurately, his dream job.
In this episode of All Hazards we're going to talk about podcasting in general, podcasting in the government sector and how it might fit in with your office's public outreach messaging.  We'll offer some tips to get you started if you think your audience might want to listen to what you have to say, how you might improve your existing podcast, and what some of the trends are in podcasting.
Twitter: @PodcastHelper
"YouTuber" at http://youtube.com/rayortega