Episodes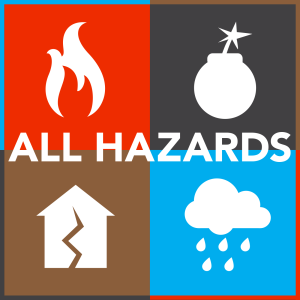 Tuesday May 23, 2017
Tuesday May 23, 2017
In this episode of the All Hazards podcast Cal OES Deputy Director Kelly Huston takes over the mic and interviews host Shawn Boyd. At almost 30 episodes Mr. Huston thought this would be a good time to grill Mr. Boyd about what this foray into the podcasting world has taught us. The Cal OES Office of Public Information employs what's called "multi-modal communications" to get our messaging out to stakeholders and the public. So launching our own podcast seemed to be a logical avenue but one that would also be a test of the platform for our needs.
So treat this episode, #29, as a learning tool for you if you're considering producing a podcast in your own communications office. Depending on what you hear you may want to dive right in, or swim for your life. Either way we hope it's helpful.
 Kelly Huston Engineers Mark Ghilarducci's Interview
Shawn Boyd joined state service and Cal OES in May, 2014 and is a veteran TV news journalist, spending 20 years in local news as an Edward R. Murrow winning anchor/reporter, and executive producer. He's a graduate of Cal State University Sacramento in media communications.
Links
The Cliff Ravenscraft Show | Learn How To Podcast | Online Business and Social Media Marketing Tips From The Podcast Answer Man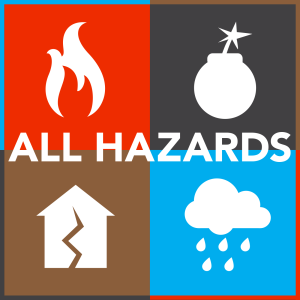 Tuesday May 09, 2017
Tuesday May 09, 2017
In this episode (28) we talk with Bill Potter, Senior Emergency Services Coordinator for the California Governor's Office of Emergency Services. He's been with Cal OES for 15 years, all with the Radiological Preparedness Unit as lead for the Nuclear Power Plant program.
In 1979, following the accident at Three Mile Island nuclear power plant in Pennsylvania, the California State Legislature mandated that the California Office of Emergency Services (Cal OES), together with the California Department of Public Health (CDPH) and affected counties, investigate the consequences of a serious nuclear power plant accident. Based on site-specific studies in 1980, Emergency Planning Zones (EPZ) around the plant sites were established in detail and integrated plans were developed. Legislation mandating the NPP program has been continuous since 1979, enacted as Government Code and Health and Safety Code sections, called the Radiation Protection Act.
The Nuclear Power Plant (NPP) Program covers emergency planning issues related to the State's one operating nuclear power plant – Diablo Canyon Power Plant (DCPP). The NPP program also continues coordination with one decommissioning nuclear power plant - San Onofre Nuclear Generating Station and two retired nuclear power plants - Humboldt Bay Nuclear Power Plant and Rancho Seco Nuclear Generating Station. The NPP program works with federal, state, local and utility officials in emergency planning, training and exercises to test emergency readiness. Together, through these combined preparedness efforts, the State of California provides reasonable assurance that appropriate measures can be taken to protect the health and safety of the public in the event of a radiological emergency at a nuclear power plant.
Prior to coming joining Cal OES Potter spent 20 years in the US Air Force attached to many units including AFTAC, Nuclear Detection, Collection, and Analysis. He was a seismic systems maintenance technician, Airborne Scientific Laboratory Technician (SEO), DLI Arabic Language grad, and RSO at McClellan Central Lab.
Links