Episodes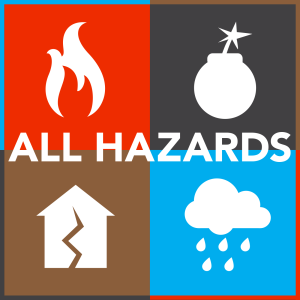 Tuesday Sep 22, 2020
Tuesday Sep 22, 2020
In this episode (#77) we talk with two experts on the dangers of exposure to wildfire smoke. Our guests are:
Sumi Hoshiko is an environmental epidemiologist with the Environmental Health Investigations Branch, Center for Healthy Communities, in the California Department of Public Health. She has conducted research on health effects related to climate change, including wildfires and heat waves. Just recently her research has been cited in a New York Times online article on the California wildfires. She is currently the principal investigator of a research study funded by CAL FIRE that will examine the public health impacts of prescribed fire. Other areas of work have involved investigation of a variety of environmental exposures and health conditions, including tobacco smoke, chromium, perchlorate, radiation, cancer clusters, and asthma. She holds a Master's degree in Public Health from UC Berkeley and a bachelor's degree from Oberlin College.
Janice Prudhomme is a Public Health Medical Officer (PHMO III) who works in the Environmental Health Investigations Branch (EHIB) within the Center for Community Health at the California Department of Public Health (CDPH). Dr. Prudhomme is trained in Internal Medicine and Board Certified in Occupational and Environmental Medicine, having completed a fellowship at UCSF and a Master's degree in Public Health (MPH) at UC Berkeley. Following initial work in clinical occupational medicine, she transitioned to public health roughly 2 decades ago. She has served as a Public Health Medical Officer in the Occupational Health Branch at CDPH and subsequently led Cal/OSHA's Medical Unit. She also served as the Branch Chief for EHIB from 2014-2015. Her interests and expertise are broad-based across many occupational and environmental topics and hazards, including infectious agents, chemical exposures and physical hazards, including heat stress and wildfire smoke exposures. Current projects include updating EHIB's educational documents pertaining to wildfire smoke and the intersection with COVID-19.
For more information, resources and links go to oesnews.com/podcast and find this episode (#76).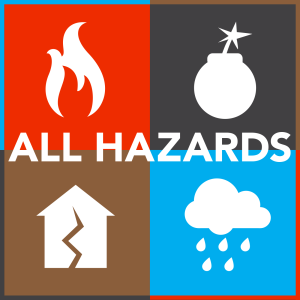 Tuesday Nov 22, 2016
Tuesday Nov 22, 2016
Episode 20 was recorded on the road in San Luis Obispo during the 2016 Ingestion Pathway Exercises, a multi-day testing of state and local counties by FEMA for nuclear incidents at Diablo Canyon. We talk with Dr. Penny Borenstein, the Health Officer for the County of San Luis Obispo.  She talks about how her health department and others might get involved in nuclear incidents immediately following a radiation breach. She also talks about other hot topics in SLO such as antibiotic resistance, secondary hospital-based infections, Zika virus, Valley Fever, drought, and West Nile virus.
In her position, Dr. Borenstein has been a staunch advocate for advancing the public's health through disease control programs, health education, access to health care, and policy development. One of her first initiatives was a departmental reorganization which resulted in formation of two new divisions – Health Promotion and Health Care Services. The Health Promotion Division created a unified focus on population-based prevention. Staffed primarily at the outset with a small number of health educators and nutritionists working in Tobacco Control, WIC and Childhood Obesity Prevention, the unit now also has programs in Oral Health and Injury Prevention. The division also works extensively on community health improvement through a range of policy initiatives aimed at food systems, climate change, the built environment, and air quality.
Prior to moving to California in 2008, she held several public health leadership positions in the Mid-Atlantic region, and was the founder and Executive Director of Baltimore HealthCare Access, Inc., a non- profit agency devoted to assuring access to health care services for low income persons and special populations. A native New Yorker, Dr. Borenstein received her undergraduate degree from Cornell University and her medical degree from the State University of New York Health Science Center in Syracuse. She received her pediatrics training at the University of Connecticut in Hartford and a Master's Degree in public health from the Johns Hopkins School of Public Health.
Links
http://www.slocounty.ca.gov/health/publichealth.htm
https://www.pge.com/en_US/safety/how-the-system-works/diablo-canyon-power-plant/diablo-canyon-power-plant.page
http://www.cdc.gov/getsmart/community/about/antibiotic-resistance-faqs.html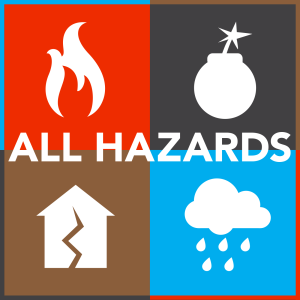 Tuesday Jul 12, 2016