Episodes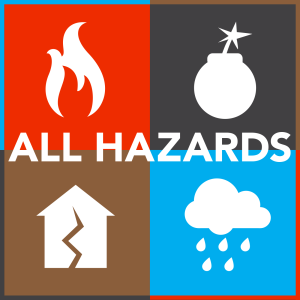 Tuesday Sep 03, 2019
Tuesday Sep 03, 2019
In this episode (#66) we talk with Brian Ferguson, deputy director of communications at Cal OES.  We'll talk about his transition from working in the governor's office to the world of emergency management and why he's OK with not knowing everything about his new employer, its communications team and all the facets that it faces. He'll also talk about the relationship between PIOs and the media, the challenges that go along with the ever rapidly changing news business and how his new team will have to adapt to those changes.
On July 10, 2019, Governor Gavin Newsom announced the appointment of Brian Ferguson as deputy director for crisis communication and public affairs at the Governor's Office of Emergency Services. Ferguson had been deputy director of media and public affairs in the Office of Governor Newsom since February 2019. Ferguson served as Deputy Press Secretary in the Office of Governor Edmund G. Brown Jr. from 2017 to 2019. He served as Deputy Director of Public Affairs at the California Department of General Services from 2013 to 2017, where he also served as Acting Deputy Director of Sustainability from 2014 to 2015. Ferguson was a communications specialist at the California Faculty Association from 2006 to 2013. He was a contributing writer at the Syracuse Post-Standard in 2006 and a writer at the Marin Independent Journal from 2004 to 2005. He earned a Master of Arts degree from the Syracuse University, S.I. Newhouse School of Public Communications.
Links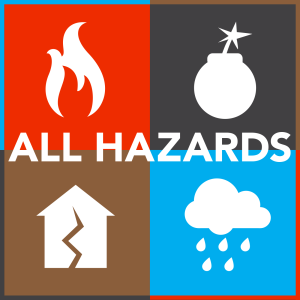 Tuesday Jan 29, 2019
Tuesday Jan 29, 2019
In this episode (# 57) we talk with Mike Mohler, Deputy Director of Communications for CALFIRE. In his current role, as well as his prior position as Battalion Chief at Southern Region, Mike has worked many of California's biggest wildfire disasters, historical ones at that.  He talks about why there is no longer a "fire season" and how wildfires really are different from those just a few years ago. He discusses the challenges fire agencies have with the numerous factors contributing to year-round fires including fuels, drought, tree mortality, climate change and wildland-urban interface. He also addresses wildland management, the importance of Firewise communities, local government and community engagement, defensible space and thinking completely differently in order to mitigate future deadly mega-fires, and so much more.
As mentioned, Mike Mohler is currently the Deputy Director, Communications, California Department of Forestry and Fire Protection. Mohler began his fire service career in 1991, as a reserve firefighter in Orange County, assigned to the heavy equipment and crew division. 
While working as a reserve, he attended the Santa Ana College fire science program and worked full time as a firefighter for Boeing's Aeronautics and Missile Systems Division in Anaheim. Mike began his career with CAL FIRE in the San Bernardino Unit as a Firefighter I in June 2000. 
In May 2001, Mike promoted to Firefighter II in the Riverside Unit and in 2005, he promoted to Fire Apparatus Engineer. In 2010, Chief Mohler promoted to Fire Captain in the San Diego Unit.  In 2015, he promoted to Battalion Chief at Southern Region, where he worked for the next 3 years supervising the Southern Region information and communications programs. Mike was vital in continuing to build the Department's nontraditional media exposure with projects such as Netflix's Fire Chasers and Extreme Weather with National Geographic which has showcased our department worldwide.
Chief Mohler participates on several statewide cadres and working groups, including S-420, CIMCI and AAIMS.  He holds several qualifications, including Advanced All Hazard Incident Commander from the University of Texas A&M, and has been assigned to a CAL FIRE Incident Management Team for over 11 years. He currently holds a seat on FEMA's advisory committee for response to large scale incidents. In addition to his Departmental assignments, Chief Mohler has also served as an Honor Guard member for over 17 years, honoring our fallen and supporting their families. Mike is currently enrolled in American Military University's Emergency and Disaster Management program.
Links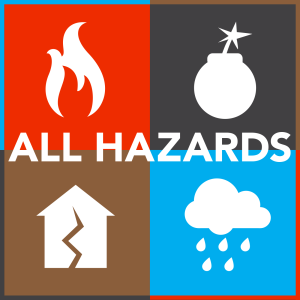 Tuesday Nov 06, 2018
Tuesday Nov 06, 2018
In this episode (55) we talk with veteran news photojournalist Tim Walton. He gives us a unique perspective on working with first responders during disasters, especially wildfires. Tim has also works with Cal OES, donating much of his dramatic fire footage to help supplement their own images and tell important stories that benefit the public and California communities. Some of the topics of conversation include journalist access to disaster areas, California access laws, the benefits of allowing journalists, including photojournalists, into disaster areas, safety, equipment and much more.  
According to his bio, Tim Walton has 35-plus years as a broadcast photojournalist and field producer. He has worked for all of the major networks, domestic and foreign. The majority of his assignments has been for NBC NEWS (as a freelancer,) based in San Francisco over the last 25 years. I shot and field produced ABC's American Detective (reality) and worked as a cameraman on "Cops" in the early 1990's. Other clients include CNN, ABC, CBS, CBC, APTV. His primary focus is in TV News and Documentary camera/producer assignments. He says he will travel anywhere and work any ethical assignment. He has been trained in hostile environments and advanced first aid. Tim has endured three tours in Iraq for NBC.
Tim is am also a Fire Department Volunteer Videographer (40 years) and a Cal Fire VIP Photographer and has extensive wildland fire experience . He travels with a Macbook Pro and edits with FCPX, has the latest LiveU L600 (domestic) for Live and feed services and has an HD/4K wildland stock footage library suitable for climate change documentaries and film production.
And in case you're wondering, he travels with specialty equipment that includes a camera package with a Sony PDW-700 XDCAM HD, Sony FS7 4K Super 35mm, Panasonic AG-UX1804k, Sony PXW-Z90 4K camera, GoPro, Domestic LiveU L600, HD monitors, LED light kits, full audio package, wireless, live kits, grip gear and two way radio's.
Links