Episodes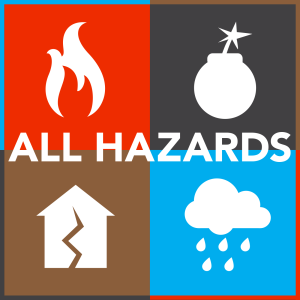 Tuesday Jun 05, 2018
Tuesday Jun 05, 2018
Alex Cabassa, Cal OES Assistant Director, and CSTI Superintendent
Jim Tate, CSTI Emergency Management Coordinator Instructor-2
In this episode (#46) we take you to Super Thursday, a sort of "final exam day" for students attending the California Specialized Training Institute (CSTI) Hazmat Specialist course. We talk with Alex Cabassa, Cal OES Assistant Director, and CSTI Superintendent about the uniqueness of the course, its hands-on approach and the facility in which it takes place.  We also talk with Jim Tate, CSTI Emergency Management Coordinator Instructor-2. He talks about the training itself and what students learn and how important it is.  There is a companion video for this podcast which can be found at oesnews.com after Thursday, June 7, 2018.
Under the reorganization of Cal OES, CSTI has evolved into a statewide enterprise with responsibility for supporting training, exercises and education in wide variety of areas including but not limited to; emergency management, public safety, homeland security, hazardous materials, disaster recovery and crisis communications. CSTI is no longer just defined by the San Luis Obispo campus you may be familiar with, but is being developed into a more holistic resource to support your needs whether you are a government, non-profit or private sector organization.
Be sure to visit oesnews.com to watch the companion video and see the many pictures taken during Super Thursday!
Links
California Specialized Training Institute (CSTI)