Episodes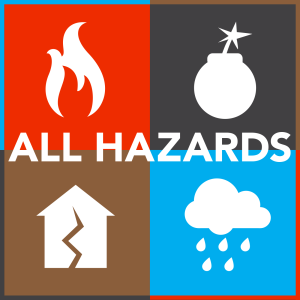 Tuesday Aug 08, 2017
Tuesday Aug 08, 2017
Dave Welch is a 24 year veteran of the Rohnert Park Police Department (Department of Public Safety) and has been with Rancho Adobe Fire Protection District in Sonoma County where he's currently a part time battalion chief. He's serving as a Type I and Type II safety officer on the Modoc July Complex fire in Modoc County, California.
Links
Rancho Adobe Fire Protection District
Levels and Types of ICS Management
Type 5: (very small wildland fire only)
• Initial attack
• Short duration, seldom lasting into the next burn period
• Few resources assigned (generally less than 6 people)
• Little complexity
Type 4
• Initial attack or first response to an incident
• IC is "hands on" leader and performs all functions of Operations, Logistics, Planning, and Finance
• Few resources are used (several individuals or a single strike team)
• Normally limited to one operational period
• Does not require a written Incident Action Plan (IAP)
• Examples: Search & Rescue (SAR), motor vehicle accidents, small fires
Type 3
• Extended initial attack on wildland fires
• IC walks the line between a manager and a 'doer'
• Resources may vary from several single resources to several task forces or strike teams
• Some Command/General Staff positions (ie, Division Supervisor, Unit Leader), may be filled
• May extend into another operational period (12 hours), and require an IAP
• Examples: Larger SAR's, law enforcement incidents, special events, technical rescues, fires
Type 2
• IC spends all time being a manager
• Most Command and General staff positions are filled
• Large number of resources utilized
• Incident extends into multiple operational periods
• Base camp(s) established
• Significant logistical support is required
• Examples: Major fires, VIP visits, lengthy search and rescues, law enforcement incidents, multi-day special events
Type 1
• All functions are filled, plus leaders, branches etc.
• Multi-agency and national resources
• Large number of personnel and equipment are assigned to the incident
• It is a large, complex incident
• Examples: A major Incident—hurricanes, very large fires, natural disasters