Episodes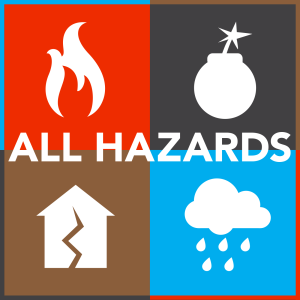 Tuesday May 09, 2017
Tuesday May 09, 2017
In this episode (28) we talk with Bill Potter, Senior Emergency Services Coordinator for the California Governor's Office of Emergency Services. He's been with Cal OES for 15 years, all with the Radiological Preparedness Unit as lead for the Nuclear Power Plant program.
In 1979, following the accident at Three Mile Island nuclear power plant in Pennsylvania, the California State Legislature mandated that the California Office of Emergency Services (Cal OES), together with the California Department of Public Health (CDPH) and affected counties, investigate the consequences of a serious nuclear power plant accident. Based on site-specific studies in 1980, Emergency Planning Zones (EPZ) around the plant sites were established in detail and integrated plans were developed. Legislation mandating the NPP program has been continuous since 1979, enacted as Government Code and Health and Safety Code sections, called the Radiation Protection Act.
The Nuclear Power Plant (NPP) Program covers emergency planning issues related to the State's one operating nuclear power plant – Diablo Canyon Power Plant (DCPP). The NPP program also continues coordination with one decommissioning nuclear power plant - San Onofre Nuclear Generating Station and two retired nuclear power plants - Humboldt Bay Nuclear Power Plant and Rancho Seco Nuclear Generating Station. The NPP program works with federal, state, local and utility officials in emergency planning, training and exercises to test emergency readiness. Together, through these combined preparedness efforts, the State of California provides reasonable assurance that appropriate measures can be taken to protect the health and safety of the public in the event of a radiological emergency at a nuclear power plant.
Prior to coming joining Cal OES Potter spent 20 years in the US Air Force attached to many units including AFTAC, Nuclear Detection, Collection, and Analysis. He was a seismic systems maintenance technician, Airborne Scientific Laboratory Technician (SEO), DLI Arabic Language grad, and RSO at McClellan Central Lab.
Links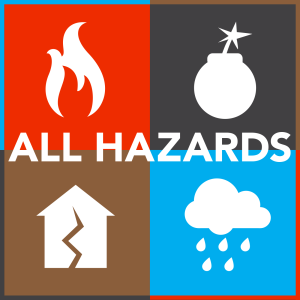 Tuesday Nov 22, 2016
Tuesday Nov 22, 2016
Episode 20 was recorded on the road in San Luis Obispo during the 2016 Ingestion Pathway Exercises, a multi-day testing of state and local counties by FEMA for nuclear incidents at Diablo Canyon. We talk with Dr. Penny Borenstein, the Health Officer for the County of San Luis Obispo.  She talks about how her health department and others might get involved in nuclear incidents immediately following a radiation breach. She also talks about other hot topics in SLO such as antibiotic resistance, secondary hospital-based infections, Zika virus, Valley Fever, drought, and West Nile virus.
In her position, Dr. Borenstein has been a staunch advocate for advancing the public's health through disease control programs, health education, access to health care, and policy development. One of her first initiatives was a departmental reorganization which resulted in formation of two new divisions – Health Promotion and Health Care Services. The Health Promotion Division created a unified focus on population-based prevention. Staffed primarily at the outset with a small number of health educators and nutritionists working in Tobacco Control, WIC and Childhood Obesity Prevention, the unit now also has programs in Oral Health and Injury Prevention. The division also works extensively on community health improvement through a range of policy initiatives aimed at food systems, climate change, the built environment, and air quality.
Prior to moving to California in 2008, she held several public health leadership positions in the Mid-Atlantic region, and was the founder and Executive Director of Baltimore HealthCare Access, Inc., a non- profit agency devoted to assuring access to health care services for low income persons and special populations. A native New Yorker, Dr. Borenstein received her undergraduate degree from Cornell University and her medical degree from the State University of New York Health Science Center in Syracuse. She received her pediatrics training at the University of Connecticut in Hartford and a Master's Degree in public health from the Johns Hopkins School of Public Health.
Links
http://www.slocounty.ca.gov/health/publichealth.htm
https://www.pge.com/en_US/safety/how-the-system-works/diablo-canyon-power-plant/diablo-canyon-power-plant.page
http://www.cdc.gov/getsmart/community/about/antibiotic-resistance-faqs.html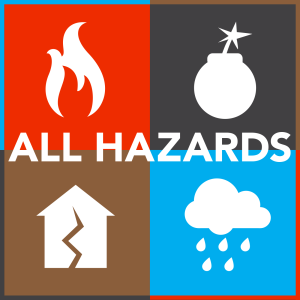 Tuesday Nov 08, 2016