Episodes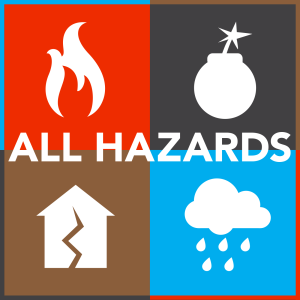 Tuesday Jun 27, 2017
Tuesday Jun 27, 2017
In this episode we travel to South Lake Tahoe to talk with Chief Tim Alameda of the Lake Valley Fire District. We caught up with him days before they commemorated the 10th anniversary of the Angora Fire.
According to an article in the Lake Tahoe News published September 13, 2016, "Alameda was a division chief and the fire marshal for North Tahoe Fire Protection District prior to joining the LVFD in 2016.
Alameda got his start as a firefighter reserve in Meyers in the 1980s. At that time is was a joint program between Lake Valley and South Lake Tahoe fire departments.
Starting in 1984 he spent 27 years with Reno Fire Department. He went from a rank and file firefighter to the chief.
In 2011, Alameda retired from Reno. North Tahoe recruited him to be a fire marshal. He took this job seriously – spending many a day walking around his jurisdiction, into businesses and talking to people. He was seeing where the hazards were, listened to concerns and helped educate people.
He rose to division chief and then took over Meeks Bay.
Those in the fire community call Alameda a true professional, forward thinker and good with personnel. Until the ink is dry, people were hesitant to go on the record about Alameda. The same goes for his current boss, Mike Schwartz.
Wildland fires are something Alameda is well aware of. He was president in 2015 of the Lake Tahoe Basin Fire Chief's Association. The wildland urban interface is a constant issue for fire agencies when it comes to protecting the community from a blaze that starts in the forest.
While he didn't lose a structure during the Angora Fire, a house he and his dad built on Boulder Mountain was destroyed.
Those 254 houses that burned in 2007 were part of that wildland urban interface.
As a kid, he spent many summer days fishing at Angora Lakes or hunting grouse in the area."
To read the entire article click here.
Links
The Angora Fire 10 Years Later: What have we learned? Field Trip & Symposium
Angora Fire Restoration Project