Episodes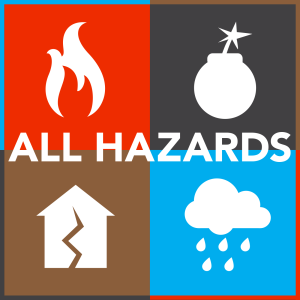 Tuesday Jun 28, 2016
Tuesday Jun 28, 2016
As of this publishing, crews continue to get a handle on the Erskine Fire in the Lake Isabella area of Kern County. 
But as they do there are still concerns and challenges facing them -- hot, dry and windy weather; difficult terrain; safety for everyone involved including the public; and much more. At this point the response phase of the attack is slowly gearing down, and the recovery phase is gearing up. 

Members of the Cal OES public information team were on the ground talking with leaders of the Kern County Fire Department, as well as Kern County Environmental Health about what they're seeing and what may lay ahead down that long road to recovery.  Chief Information Officer Brad Alexander hosts this edition of the All Hazards podcast.
LINKS